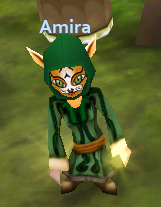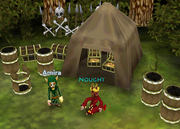 Amira is a non-player character in Traders Haven. She runs the Traders Haven stash.
At the start you only have 5 slots to keep items in.
If you need/want more slots : Talk to Amira and click on ' i want to access my stash'. You will see ' <insert number here> of <insert number here> stash slots used. Cick on that. You will be shown a screen, then click on how many you want to buy.
Ad blocker interference detected!
Wikia is a free-to-use site that makes money from advertising. We have a modified experience for viewers using ad blockers

Wikia is not accessible if you've made further modifications. Remove the custom ad blocker rule(s) and the page will load as expected.